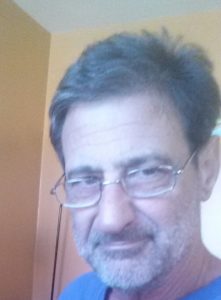 It's high noon and high time for a showdown. Follow flat earther Russell Dibird as he negotiates the foul and flightless proofs we have become accustomed to. For Dibird, what we learned in school keeps changing. He wants to dig up the facts and set the record straight. The show covers science, current events, health and spirituality.
Dibird is the founder of Flat Earth Radio and Flat Earth Media Group. He is an independent thinker who just wanted to find a home for the flat earth movement. Additionally, he is a spiritual revolutionary and alternative health student and addicted to "feeling good". He brings these things into the open on his radio show named, in part, for the great movie starring Gary Cooper. In the flick, Cooper's character is the sheriff who won't put down his badge when a gang of hoodlums threaten the town. Normally kind and generous, Dibird takes on the bad guys with six-gun bravado.
He opines with both guns blazing during his defense of the "town folk".
Visit High Noon Radio – Click Here.