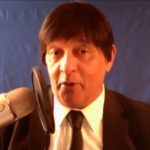 Michael Alpough is one of the top experts in the area of Pulsed Electro-Magnetic Field (PEMF) therapy for the last 10 years.  His show will feature information to help you heal and grow in every area of your life. We have invited him here because of the importance of the products he manages. PEMF emulates earth's electromagnetic fields (EMF) that we miss from living in buildings and driving around in cars. Also, earth's EMF are…or should be…part of the flat earth model.
This exciting field has been expanding since the first FDA approval in 1979. Hundreds of controlled tests and studies have proven PEMF to help with an exhaustive set of maladies. It works for just about every health issue there is because it works at the cellular level. Importantly, it can be targeted in a variety of ways to work on specific and highly specialized cases.
Please listen in or visit the Electromeds website to find out more.
Click below to listen to Micheal's previous podcasts and radio shows on these 2 links: